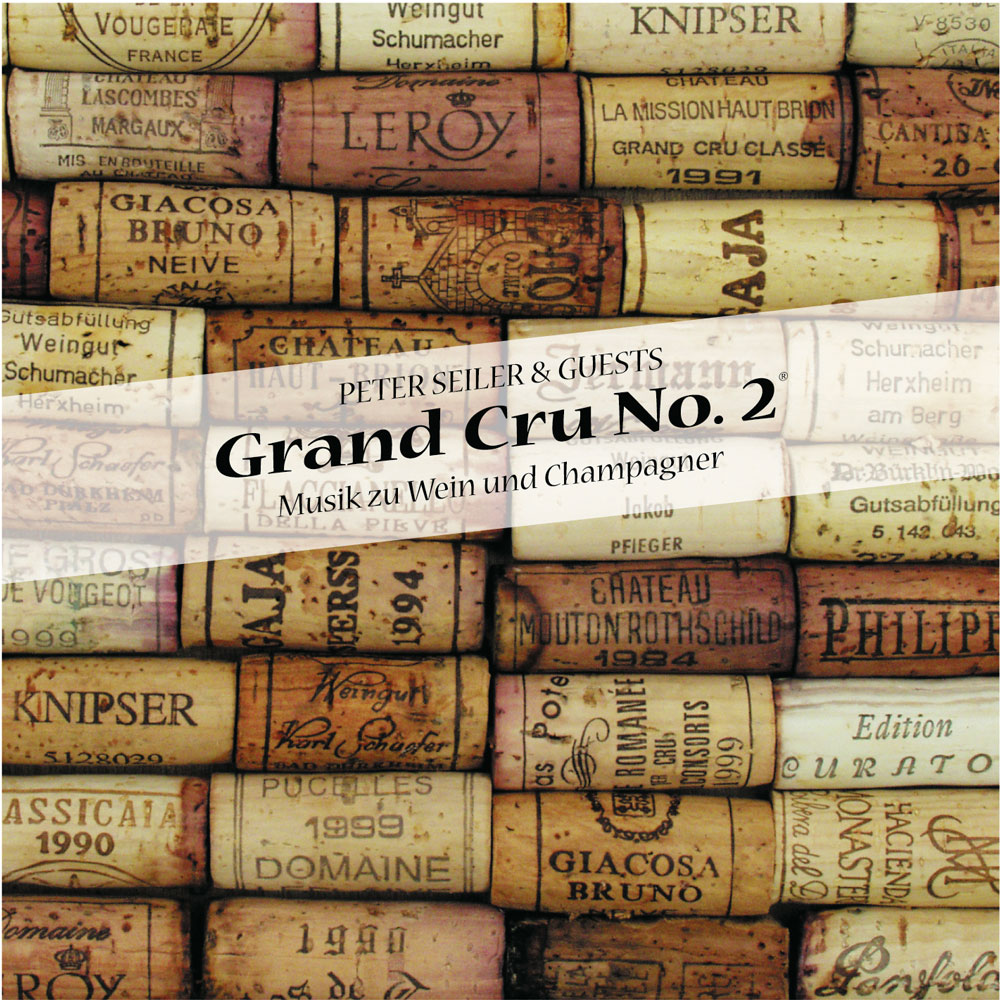 Guests:
Jochen Brauer, Lisa Franco, Remy Filipovitch, Axel Schwarz, Thomas Siffling, Will Boulware, Aart Gisolf, Dancing Fantasy, Wolfgang Laut, Merih Guerlek
Contemporary Jazz production from Germany that meets international standards? Yes, with Peter Seiler's compilation of music meant to listen to alongside drinking wine or champaggne you get a very cool record of this genre. "Not only for purists", as Peter says on his website, this CD is classified as "Light Lounge Jazz". But on the other hand, this selection contains some well known but nevertheless demanding standards accompanied by some original tunes by Seiler himself that don't let it sound false to mention him as a composer in o ne row with Louis Bonfa, Herman Hupfeld, Errol Garner or Harold Arlen.
Tunes like "Nice To Have Met You", "Another Gloomy Day", "Timebend" or "Close Your Eyes" definitely do have the substance to be added to the classics of the genre – that kind of popular Jazz they play in hotel lounges, very good restaurants and bars, on cruising boats or the like.
Kolumne "Our Man In Germany" beim "Modern Dance"-Magazine – (Autor: Frank Gingeleit)
Tracklist:
Listen to the wine (Peter Seiler)
Birdland (C.McLaw/C.W.Williams)
Still Tenderness (Jochen Brauer)
Nice to have met you

(Peter Seiler)
Black Orpheus (Louis Bonfa/A.Maria)
Paris, Champagne, Voilà (Axel Schwarz)
Another Gloomy Day (Peter Seiler)
As time goes by (Herman Hupfeld)
Good, Hard and Quick (Peter Seiler)
Moonlight Serenade (Glen Miller/M.Parish)
Timebend (Peter Seiler)
Misty (Errol Garner/J.Burke)
Close your eyes (Peter Seiler)
This Guy´s in Love with you (Burt Bacharach/H.David)
Test the Grand Cru (Peter Seiler)
Somewhere over the Rainbow (Harold Aarlen/Harburg)
PSM 120117A – Running time: 63'10"